AUTO KING GAFF 230
Overview
A short-length model dedicated to oval squids specialized for boat fishing with Egi (wood lures).
Possible to accommodate the gaff with the safety cover and cap locked so that the gaff will not jump out suddenly.
The cap will open when the release button is pressed, and the gaff will pop out and open automatically by casting it strongly.
The solid will be bent when oval squid is baited, and the hook tips will face upward, thus making quick landing possible with a single hand and preventing oval squid from getting away.
Specifications:
● Collapsed size: 62 mm
● Overall length: 230 mm
● Weight: Main body: 335 g; hanger: 20 g; shoulder strap: 49 g; D-ring: 6 g
Gaff part, safety cover, etc./MADE IN JAPAN
Shaft and strap/MADE IN CHINA
2-way solid & free maintenance design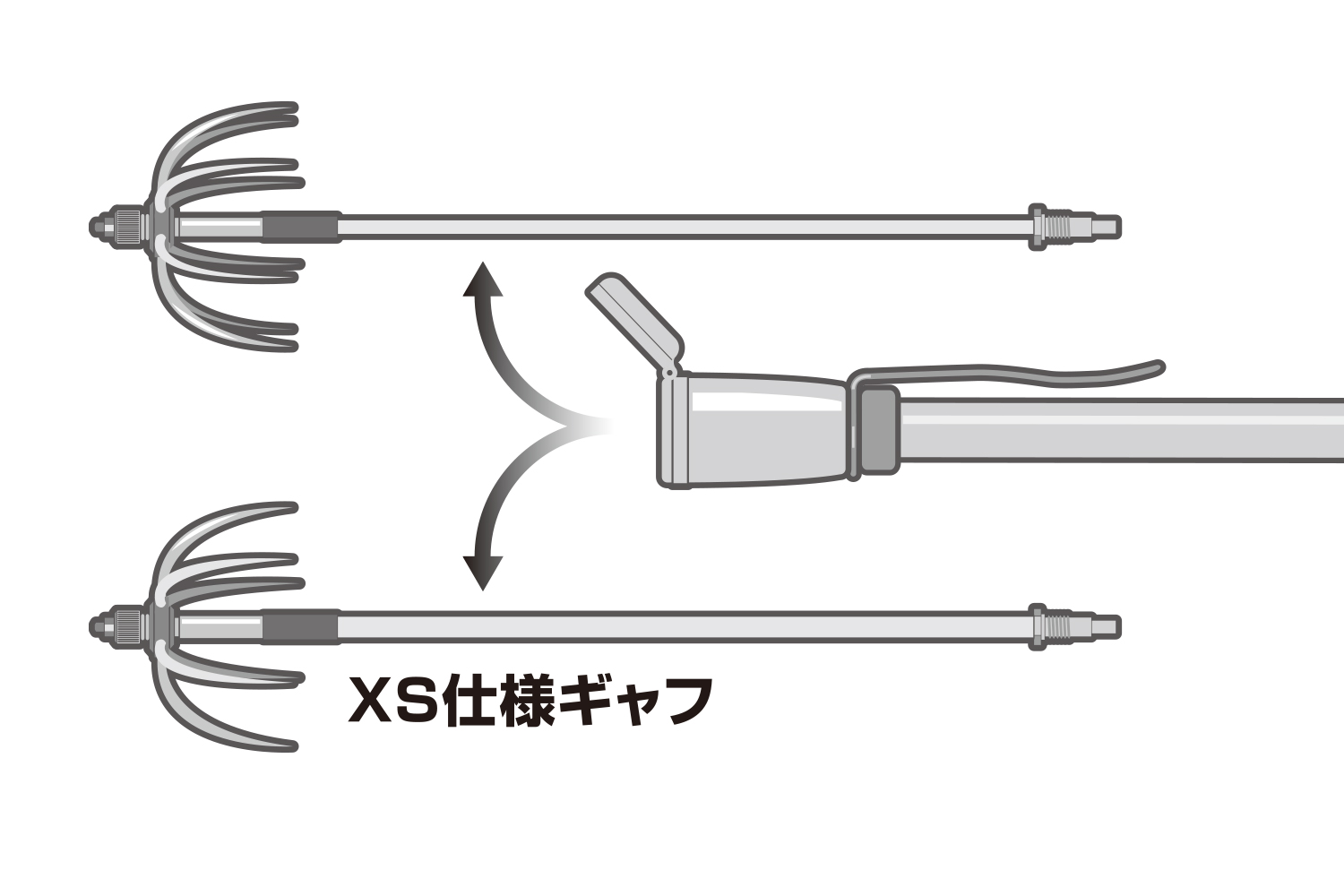 The gaff is of screw type that can be detached or attached with ease and high maintenance performance, and makes it possible to use 4-mm-thick six hooks and a thick-solid gaff (optional) with XS specifications for the Auto King Gaff 230 that can take in oval squid in excess of 3 kg with no worries.