Yamashita Egi Oh K (Normal Sink)
King of the squid jigs, the Egi Oh K series is ideal for the squid angler wanting the absolute best of the best. They are the next level up from the premium range of Egi Oh Live jigs and their special hydro design means they'll excel in tough conditions.
The Egi Oh K jigs include the patented warm jacket plus the following industry-leading features:
a hydro fin – this is unique to the market and acts as a stabiliser to reduce movement when sinking and point the jig into the current faster.
a pentagon hydro body – also unique to the market its 5 sided body with a flat bottom aids stability
a tin sinker – made from environmentally friendly tin, its tuning holes give the angler the ability to tune the weight / sink rate
the hydro eyes – flat against the body, the eyes help make a smooth darting action. Their UV glow pupil and glow edge are unique to the market and create a double appeal to attract squid
the G-Flash – this reflective lateral line creates increased flash and squid appeal
the double crown hooks have been tuned with the rear crown opened slightly wider to increase the hook up rate
A more natural falling action = more bites.
For tough & rough condition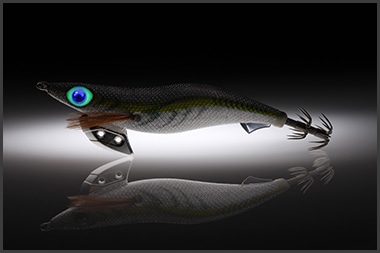 ●For very cautious squid
Year by year, the numbers of EGING angler is increasing because of that popularity.
On the other hand, the numbers of very cautious squid are also increasing.
They tend to watch EGI (color, action and sinking balance) cautiously before attack and bite.
It makes anglers difficult to catch squid. EGI-OH K has many function to attract the cautious squid.
●It has both functions "great sinking balance" and "natural darting action"
EGI-OH K was developed to capture the rough and tough condition.
(1) Minimizing the effects of external factors such as wind and waves, and ensuring a stable fall.
(2) It has a darting action that does not darting too much than necessary, which is a favorite action of cautious squid.
The most important feature "HYDRO FIN"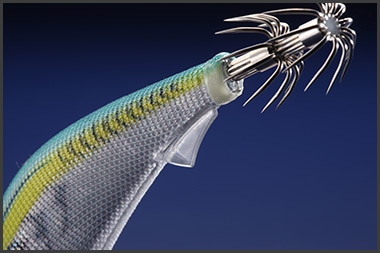 Attached "HYDRO FIN" at the rear of the jig for improved stability when sinking. "HYDRO FIN" acts like a ship's rudder. Low activity squid dislike the EGI that has an unstable sink. Under bad conditions such as strong wind and high waves, squid jigs sink unstably. EGI-OH K with "HYDRO FIN" specialize in a having a stable sink in any condition.
HYDRO EYES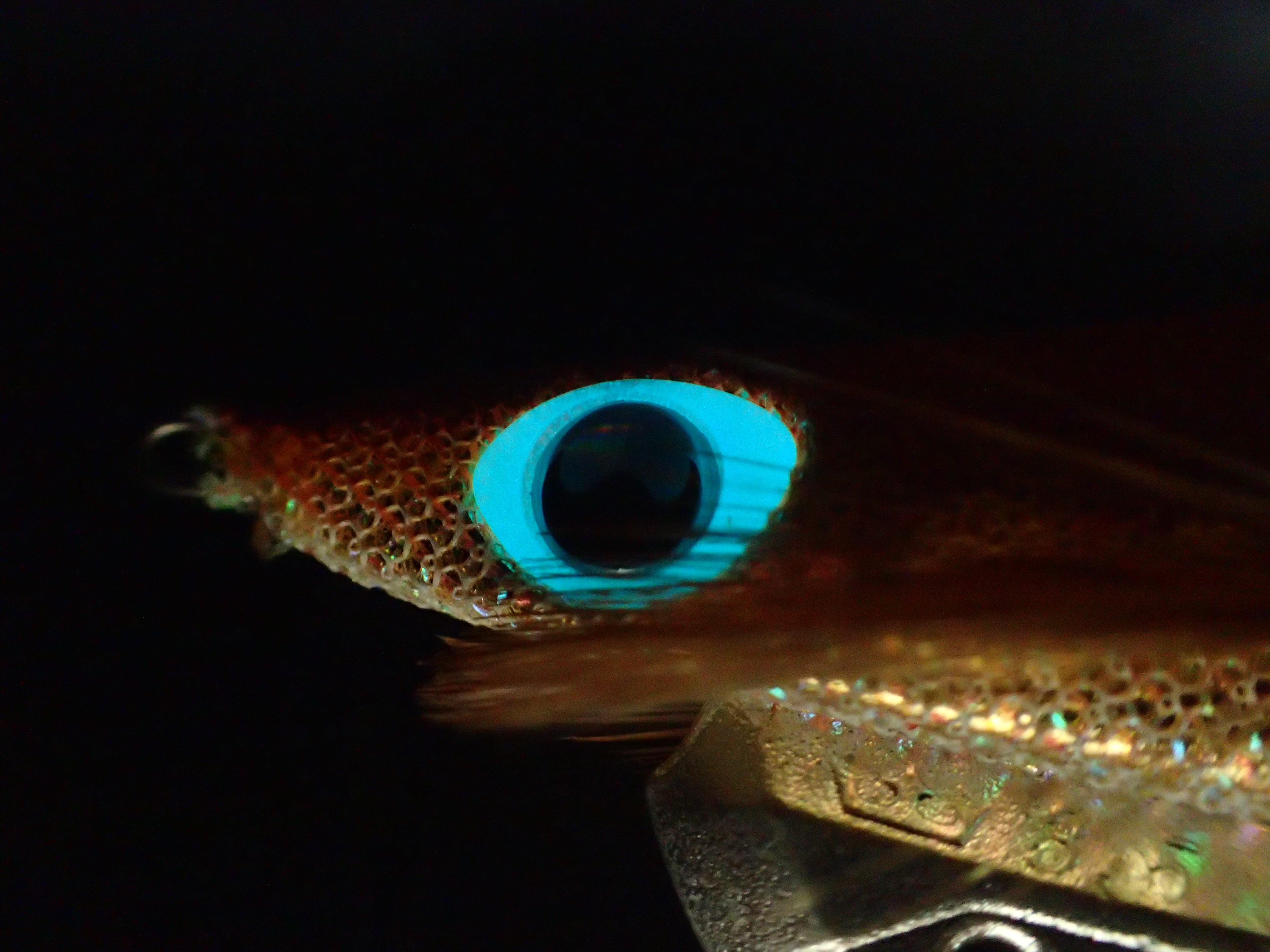 Flat eyes with Keimura pupil and 490GLOW edge.
Other great functions…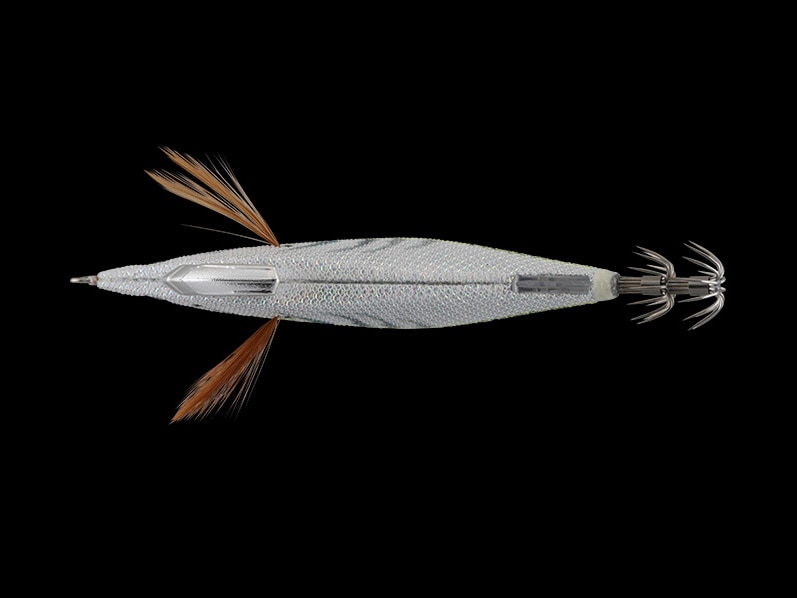 HYDRO BODY
Pentagon body design, the belly of jig is flat design. Receive the water resistance on a flat surface.
HYDRO SINKER
Environmentally friendly TIN material sinker with tuning holes for adding or reducing weight.
*Each size images of sinking rate
Basic type:Approx.3sec/m Shallow type:Approx.6sec/m Super Shallow type:Approx.8sec/m
Specifications
Size
2.5
3.0
3.5
4.0
Weight
11g
16g
22g
26g
Sinking speed
Approx.

5.0 sec / m

Approx.

3.0 sec / m

Approx.

3.0 sec / m

Approx.

3.0 sec / m