Daiichi-Seiko
Egi Rack BB30 Plus
A body bag attaching importance to multifunctional practicality to support Egi (squidd lure) users under rough challenging conditions.
Shoulder strap and the back of the bag are provided with mesh pads excellent in breathability, hygroscopic performance, and moisture divergence to ensure comfort even in the use of the bag for a long time.
Specification
● Number of Egi (squidd lures) stored: 30 (up to No. 4 Egi × 20 and No. 3 Egi × 10)
● External dimensions: 255 × 140 × 175 mm
Rack/MADE IN JAPAN
Bag/MADE IN CHINA
A face-to-face six-stage type that stores 30 Egi (squid lures)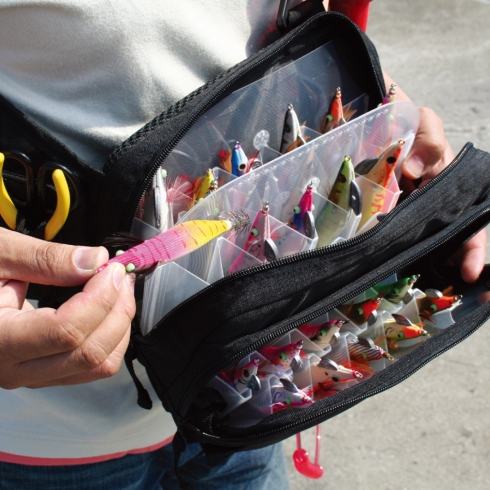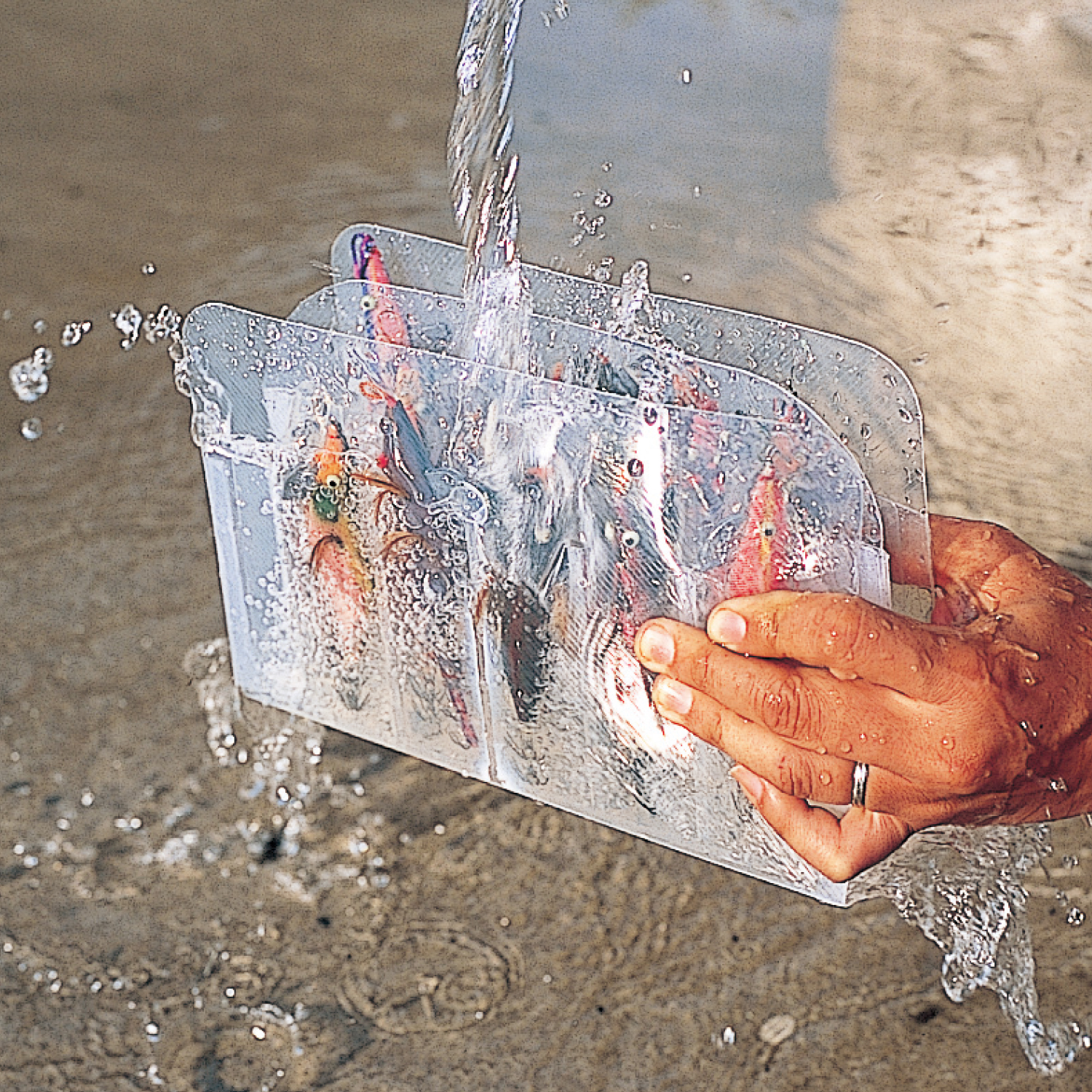 The four-stage inner face-to-face type stores a maximum of 20 Egi (squid lures) up to No. 4 Egi (squid lure) in size. The outside is of two-stage face-to-face type that can accommodate 10 Egi (squid lures) up to No. 3 Egi (squid lure) in size.
Possible to accommodate minnows and jigs individually with no hook enganglement.
Possible to remove and wash the product with running water.
Gaff Holder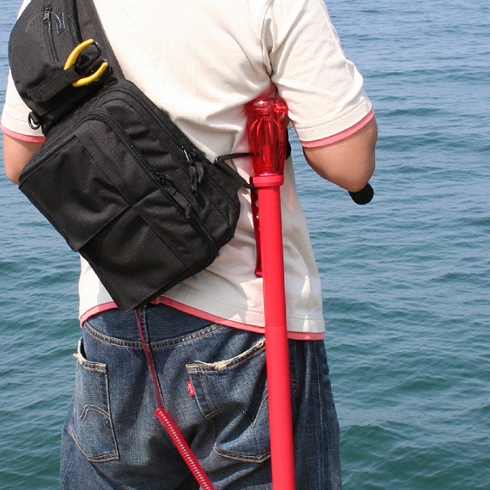 Possible to hold a gaff that fits the body in a baton style by inserting the gaff hanger into the holder.
Possible to go into a landing position instantly by pulling out the holder at the time of landing.
Super-lightweight Neo Strap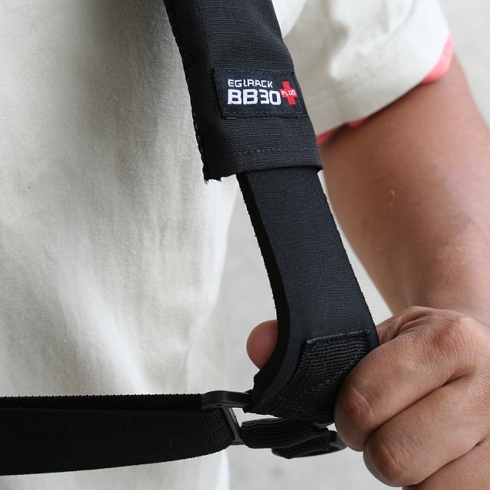 The elastic neoprene-made Neo Strap fits your body and ensures excellent stability.
The weight of the bag is dispersed, which makes the sensory weight of the bag 50% lighter.
By attaching the assist belt, the bag can fit your body more tightly.